Sensitive data security: a crucial issue for the sector and national sovereignty
The digital transformation has caused great upheaval in the aeronautics & defence sector. It has changed the way data is processed by breaking down boundaries within functions and relationships: customers, partners, suppliers, etc.
These changes represent challenges in terms of data security and confidentiality, reinforced by the highly strategic nature of the sector linked to national sovereignty.
50%
Indirect attacks via the suppliers or service providers of large groups account for around 50% of incidents.
7 month
On average, it takes an organisation 7 months to detect a data breach, and 75 days to resume normal, secure business activity after an attack.
86 %
of the Cloud applications used within organisations have not been authorised by IT management.
Aerospace & Defence: protecting the information assets of an extended company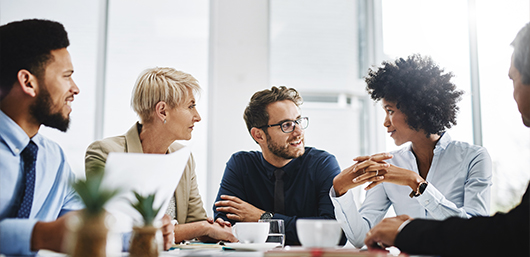 Aerospace & Defence: protecting the information assets of an extended company
To ensure your production lines remain productive and smooth-running, you must be able to easily exchange sensitive information, while keeping it secure during transfer and use.
With our SecNumCloud solutions (a certification awarded by ANSSI), you can enjoy the highest level of security recognised in France.
Secure and fluidify your document processes
Sign and send your documents very easily via the dematerialisation of your documents and processes, while ensuring their legal value. All your approval processes are secure, your data exchanges remain confidential to protect you from the risks associated with cybercrime. You rely on contracts, invoices or production documents in digital format and make your production chain more fluid.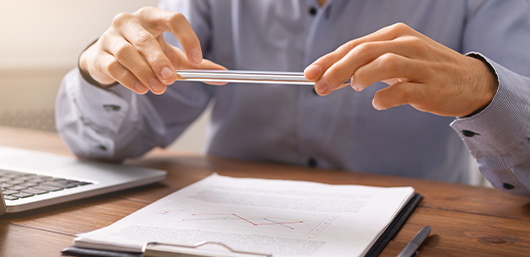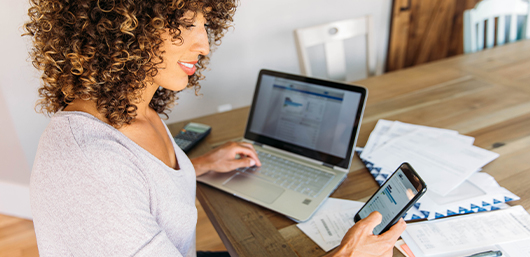 Control the protection of your critical data in the case of an IT incident.
Guarantee the restart of your activity in case of hardware failure by ensuring the protection of data essential to the functioning of your company. You secure them with solutions designed to meet the highest security standards. And you follow the evolution of this protection thanks to the reporting functions and dashboards, while benefiting from the assistance of the oodrive teams.
In addition to benefiting from a customised offer that takes into account all our requirements, we share security DNA with Oodrive as we are two French companies. Oodrive's sound knowledge of ANSSI (the National Security Agency of France), which is also one of our main partners, was a further guarantee of their trustworthiness.

- Jérôme Bertocco, IT Business Partner chez Airbus DS GEO SA
Answers adapted to your sector of activity
SecNumCloud: certified solutions that meet ANSSI requirements
Oodrive, a trusted partner for the management of sensitive data, protects your data with the most advanced technologies and the most stringent certifications. Your data is hosted in France by a 100% French company under European legislation, which has the highest standards of protection for company data.
Rich in features
Oodrive's solutions and numerous plug-ins are rich in features covering all needs associated with sensitive data management. Indeed, there is a range of features that can be activated on demand.
Easy to use
Oodrive solutions are intuitive, as well as quick to install and pilot. They are available on the Web, iOS and Android.
Manage your sensitive data with confidence