Oodrive, a trusted partner for sensitive data management, has announced the appointment of Jason De Oliveira as Chief Technology Officer (CTO). He joins the Group's Executive Committee.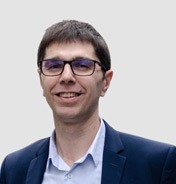 International expansion: Oodrive continues to accelerate growth
To consolidate its position as European leader in sensitive data management, Oodrive continues to strengthen its governance. After the successful appointments of a CISO (Security) and a COO, Oodrive has now recruited Jason De Oliveira as Chief Technology Officer. His arrival is part of an effort to accelerate the Group's growth, as well as bolster its technical and business processes.
"Jason De Oliveira's appointment is perfectly in tune with our ambitions: accelerating development, offering customers a high level of quality and security through our solutions, and boosting capacity for innovation. We are delighted with his arrival, which will undoubtedly be a real asset for the future," commented Stanislas de Rémur, CEO and Co-founder of the Oodrive group.
Customer excellence and agile development of products
To meet the requirements of Oodrive clients and ensure them the best product experience, Jason De Oliveira's mission is to strengthen all the Group's technical and business processes. In this way, he will manage the entire product-related division, from design to production launch. The R&D, Production, QA (Quality Assurance), Internal and External IT and Product Management teams report directly to this division.
"I am delighted to be joining Oodrive. A tremendous amount of work has been done so far in putting together the products. My role will be to support their evolution by guaranteeing ever greater agility in product development and implementation, while focusing on innovation," commented Jason De Oliveira, new Chief Technology Officer of Oodrive.
The French-European leader adds international experience
Jason De Oliveira has always been passionate about IT and has more than 22 years of experience in the sector. Born in the United States, he grew up in Germany where he continued his studies in computer science and gained his first professional experience as an IT project manager and software architect.
In 2004, Jason De Oliveira left Germany to work in France. He has held various positions as manager and technical director for international companies in various sectors such as manufacturing, consulting and IT.