Oodrive, a trusted partner in sensitive data management, has announced that Jérémy Leleu has been named Global Head of Direct Sales. He will report to Stéphane Ankaoua, the COO of Oodrive, who directs the Revenue Division. With this appointment, the company reaffirms its ambition of becoming the market's European leader.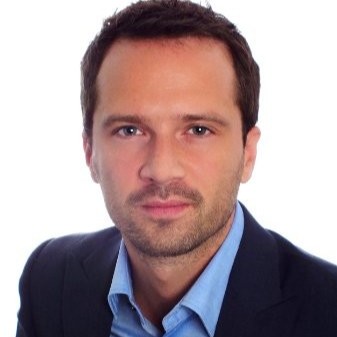 Solid experience in commercial development which will benefit Oodrive
A graduate of ESSEC Business School, Jérémy Leleu acquired substantial experience in commercial development and team management while working for large companies, both in France and internationally, for more than fifteen years.
In 2003, he joined the Renault's After-Sales Service division in a sales position and, 8 years later, he became the Manager of the Business and Operational Marketing Department. His ambitious profile fits perfectly with Oodrive's strong growth objectives.
An international profile for international ambitions
By joining L'Oréal in 2012, Jérémy added an international dimension to his experience. He worked as Area Manager in the Travel Retail division, managing a portfolio of luxury brands and developing L'Oréal's activity in Russia, Ireland, Greece, Ukraine, and in the Mediterranean region.
"I'm very happy to bring my expertise to Oodrive, an agile and ambitious company. I am determined to put my experience in developing commercial activity and managing teams, as well as my knowledge of the international market, to work to make Oodrive the European leader in sensitive data management, electronic identity, and signatures," commented Jérémy Leleu, Global Head of Direct Sales.
Furthermore, thanks to his experience as EMEA Director for Intralinks, which he joined in 2014, he has industry-specific knowledge. During his time with the American company, which is a global leader in M&A solutions, he was in charge of various product portfolios, and participated directly in the company's international development and team growth.
Since his arrival at Oodrive, he has piloted business activity for all the companies that Oodrive works with directly, working with a team of more than 50 people. His mission is to ensure profitable and sustainable growth for the company.
"We are pleased to welcome Jérémy Leleu to Oodrive. His solid experience in business activity management, his leadership, and his international background represent an active strategy of pursuing growth and achieving our goals. His past as a top athlete reflects a drive which leads us to believe that he is capable of responding to the challenges that Oodrive faces," commented Stéphane Ankaoua, Chief Operating Officer at Oodrive.