Paris, October 13, 2020 –Oodrive, the trusted partner in sensitive data management, has announced the appointment of Sidonie Kuhr as Head of People. As a human resources specialist, Sidonie will be chiefly responsible for supporting the Group's transformation and growth. Her role will be to align Oodrive's strategies as regards human capital and employee experience. As a member of the Group's operational committee, Sidonie will report directly to COO, Stéphane Ankaoua.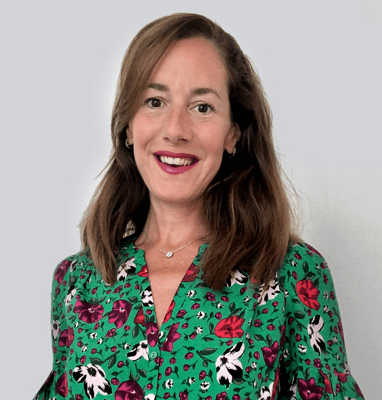 A proven track record in HR development and internal communications
With a multinational career spanning two decades, Sidonie Kuhr brings Oodrive extensive experience in talent management, recruitment and change management. Her human resources expertise will help accelerate and internationalize the Group's business.
Sidonie is a business school graduate with a passion for recruitment, training and HR strategy. She began her career at LVMH group (Céline) where she spent five years working as a HR and internal communications specialist. Sidonie then took on Human Resources leadership positions in the luxury, cosmetics, and consumer electronics industries. Before joining Oodrive, Sidonie worked for French fintech scale-up, Ledger, as their VP People.
Sidonie Kuhr commented: "My new position at Oodrive will let me continue my career in the scale-up sector, which combines the challenges of a large corporation with the agility of a start-up. I am looking forward to working with a responsive and highly talented team as we set out to develop an ambitious global recruitment plan, attracting tomorrow's tech talent and driving employee engagement."
Serious challenges during a health crisis
Employee recruitment and support is a top priority for Oodrive at a time when jobs applicants are scarce and demand for tech talent is exploding. To this end, the Group has made human resources management the central focus of its priorities. Against the background of the Covid-19 pandemic, the appointment of Sidonie Kuhr will leverage Oodrive's strategy to continue recruiting and onboarding new hires, strengthen its corporate culture and establish an attractive and unique workplace.
Stéphane Ankaoua, COO of Oodrive, commented: "The Head of People must address a number of additional challenges in such difficult circumstances. Specifically, these include: organizing teleworking practices, remote onboarding of new employees and adopting new ways of working while building Oodrive's corporate culture. Sidonie is a seasoned HR professional and I am convinced that she will be a valuable addition to our team. She will help us meet the challenges of these unprecedented times."