Oodrive, the trusted partner for sensitive data management, today announced the appointment of Stéphane Ankaoua as Chief Operating Officer (COO) and a member of the Group's executive committee.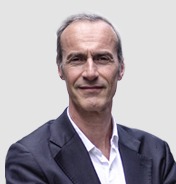 Accelerated growth and international expansion
Our 2020 goal is to be the European leader in sensitive data management and we are strengthening our governance to achieve this. Oodrive recently welcomed two new chief officers, CISO (Security) to define our information security governance, and a CHRO (Human Resources), to recruit and manage the best talent. Stéphane Ankaoua's arrival as COO gives a new impetus to our growth and organization and will boost both individual and group performance.
"I'm delighted to welcome Stéphane Ankaoua to our executive committee. He brings key expertise and human qualities giving us a significant advantage in the next stages of our development", said Stanislas de Rémur, CEO and co-founder of Oodrive.
Customer service excellence and the expansion of our partner ecosystem
In a French and European market both favorable to Oodrive's continued expansion, delivering the best possible customer experience and the highest satisfaction levels remain our top priority. Our marketing, customer services, pre-sales and sales administration teams will therefore report directly to Stéphane Ankaoua. Since accelerating our growth in the international market is paramount, Stéphane will also be responsible for steering indirect sales in the development of strategic partnerships.
Commenting on this, Stéphane Ankaoua, COO, said: "I'm enthusiastic about joining Oodrive's executive committee as Chief Operating Officer in a group that has so successfully combined performance, agility and pragmatism as it grows its sales and organization. My aim is to leverage the best growth drivers with our teams, driving Oodrive's international influence and consolidating its position as European leader for sensitive data management."
Excellent career fit with the Franco-European leader in digital trust
Stéphane Ankaoua brings to Oodrive more than 24 years of experience in operational performance management.
Before joining the Group in May 2018, Stéphane held sales, marketing and general management positions in industries such as fine chemicals, logistics transport and communication.
He is a French business school graduate, from the Institut Supérieur de Gestion (ISG), and has an Executive Masters in Finance and Capital Markets from SciencesPo.