Telecommunications and Media
Secure your telecommunications systems data
Telecoms' growing vulnerability
The vulnerabilities of telecommunications operators are being revealed by increasing numbers of cyber attacks. These players manage critical infrastructures that are widely used to process a considerable amount of sensitive data. Protecting this sensitive infrastructure has now become a priority.
40%
of consumers no longer want to do business with brands that have suffered a security breach
38%
of targeted attacks now involve malicious activity by employees
60%
of data breaches occur while data is in transit
With Oodrive, keep your sensitive data secure
Sign all your documents with confidence
Have your customers and partners sign with confidence, in compliance with eIDAS regulations. This way, your exchanges remain confidential and your documents are kept secure. Present your customers and users with fully digital and streamlined processes.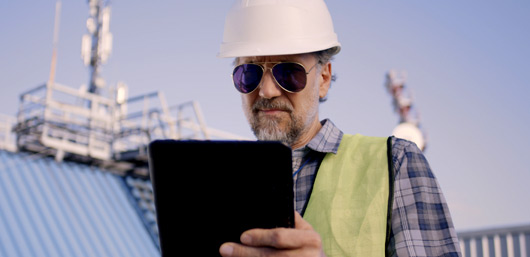 The M6 Video Bank platform guarantees us better traceability regarding how our videos are used. This bold online video sales project is the first of its kind in the audiovisual world (...) highlighting 30 years of the M6 Group.

- Martine Carouge, Group Documentation Director, M6
Answers adapted to your sector of activity
Easy to use
Oodrive solutions are intuitive and their installation and handling are extremely quick. They are available on the Web, iOS and Android.
Hosted in France
As a French company, Oodrive hosts your data in France under European legislation, which has the highest standards of protection for company data.
Rich in features
Oodrive's solutions and numerous plug-ins are rich in features covering all needs associated with sensitive data management. Indeed, there is a range of features that can be activated on demand.
Learn more about data security
Manage your sensitive data with confidence