Secure Digital Asset Management solution from the oodrive_platform ecosystem
With oodrive_media, centralize and manage all your brand assets. Make the most of your digital resources thanks to a secure and intuitive solution.
Enhance your media and gain efficiency with an intuitive solution
Boost the efficiency of your teams
Centralise your media assets in a single solution. Reduce your time to market by optimising the use and distribution of your media resources with oodrive_media's multiple features. In this way, you capitalise on the work of your creative teams.
Make the most of your media resources
Use your media resources to promote your image and values to your customers and partners effectively. Your employees will have quick and easy access to the right content in the right version to be used in the right context, guaranteeing you perfect control of your company's visual and corporate identity.
Choose the easy option
Oodrive_media's specialists will assist you in setting up, organising and managing the solution. Adopt a solution with automated copyright management to ensure compliance for the media your teams use.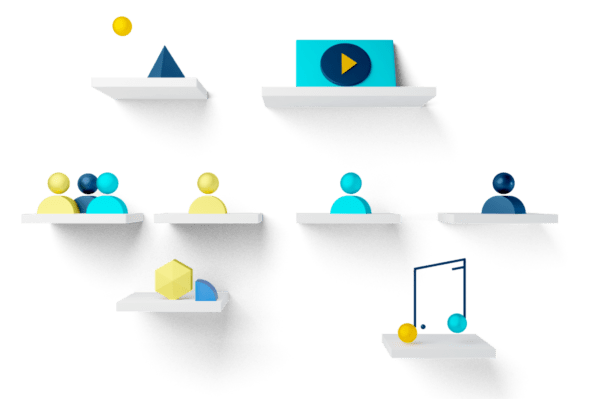 Digital asset management is essential: companies must have access to reliable tools that are adapted to their needs.
2,4 billion
The Digital Asset Management market is worth $2.4 billion and is expected to triple by 2022
A wealth of formats
Supports all file types in many formats.

Indexing
Indexing of digital resources by unit and by batch, for simplified searching.
Preview
Preview resources before downloading and distributing.

Publication
Generate links to share resources with other users.
Enrichment
Add metadata to optimise the search for resources.

Discover all features
We chose oodrive_media to manage our Brand Centre. We use it to store all of our brand elements (logo, images, sounds, charter, pictograms, etc.) as well as all the work of the various communication departments.

- Soline de Chalain, SFR
Frequently Asked Questions
The term refers to any digital content created and/or stored by a company in connection with its business activity. A media resource is identified by metadata that describes its content and usage rights. It can be textual, visual or audio content.

A Digital Asset Management tool helps optimise management of a company's digital assets. This content is grouped in photo libraries and digital media libraries. Features include indexing, annotating, classifying, storing and searching for assets.

A digital asset management tool allows you to centralise assets, get a clear view of them, handle a large number of them, manage rights of use, boost productivity, reduce costs and enhance content to promote your brand identity.
Gain efficiency with the Oodrive platform
Develop your full potential by relying on our application suites available within our secure platform.
Manage your sensitive data with confidence