Discover our apps & trusted partners
Collaborate in confidence across your favourite third-party apps.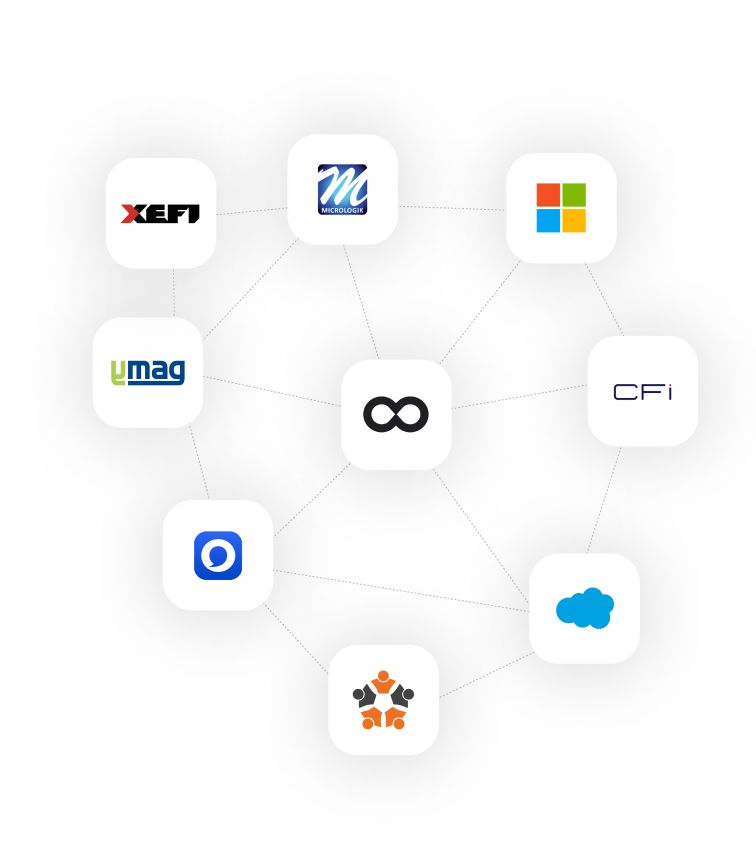 Smooth & Secure Integrations
Oodrive empowers your business with seamless, ultra-secure third-party app integrations.
Ypareo is the leading software package for business solutions dedicated to training providers
Creator of W'IPSOS ERP, the installation and maintenance management software for small and medium-sized companies
The leading property administration software designed to help managers deliver on their digital transformation

The business management software designed to empower small and medium-sized companies
Productivity & Collaboration
The Salesforce integration for Oodrive Sign enables the collection of secure, legally-binding signatures on all your contracts and agreements in just a click, without leaving Salesforce.
Tixeo, the only secure video conferencing technology certified and qualified by the ANSSI. It provides the most secure videoconferencing technology on the market.
The first highly secure instant messenger technology with a security certification from ANSSI.
The French leader for IT and computer distribution and maintenance, cloud services, facilities management to small and medium-sized businesses.

DOC'UP offers an outsourcing solution for outgoing mailings
for all types of organisations and volumes of mail.
Linkpick allows you to recruit and manage trainees/employees in one single solution!
Management, sales & reservations
Liberfit, the booking management and invoicing software.
Expert in Cloud solutions, network architecture and engineering, IT support and maintenance.
Join Oodrive Partners
and grow with us