Secure digital
asset management
Share and collaborate work with any partner, while protecting media assets for your brand.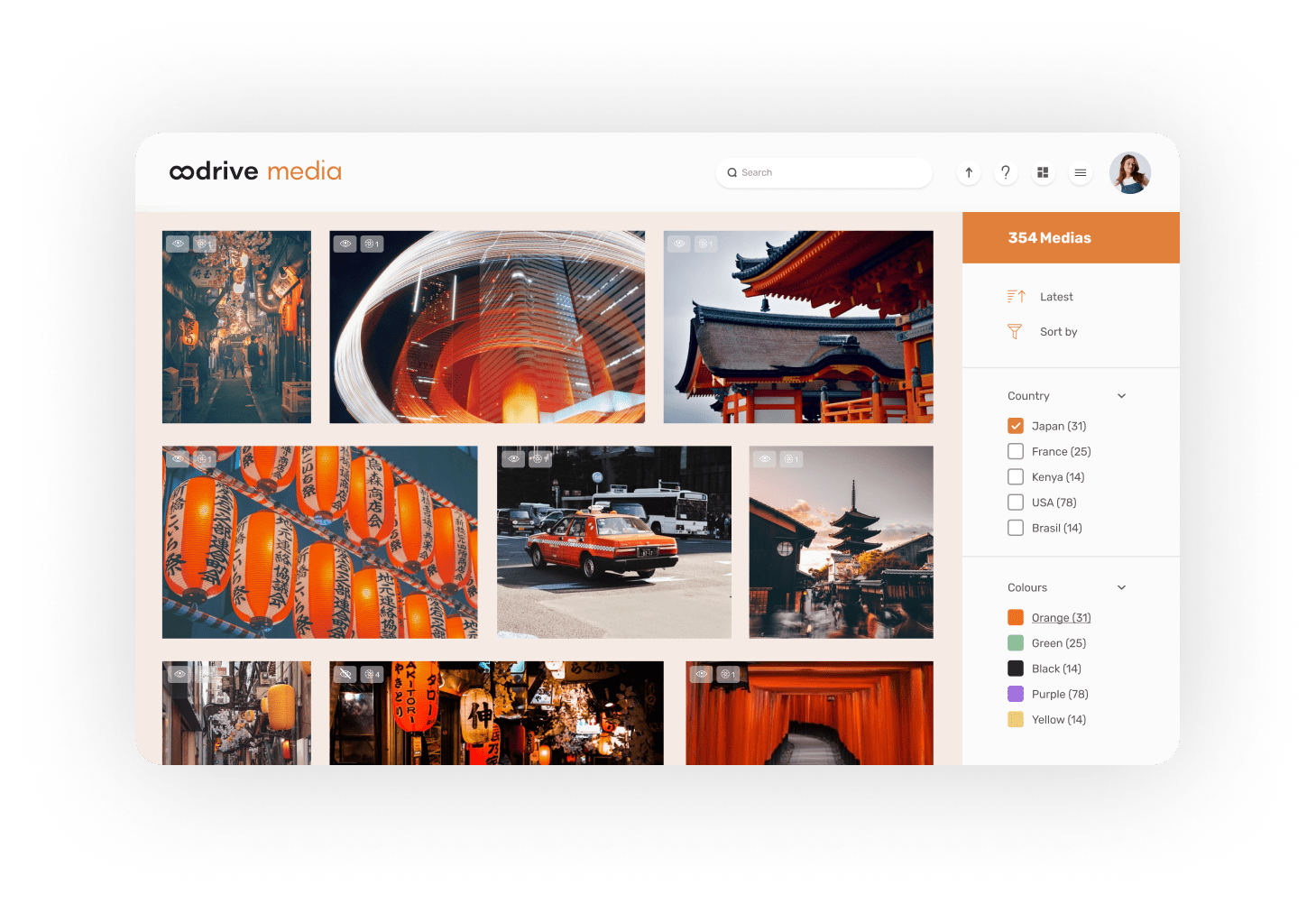 Keep all your media assets in one safe place and give teams and trusted partners control over their use. Clear and intuitive access settings ensure that only the right people get access to your digital content, delivered fast, so you can cut time to market, speed up approvals, and keep content up to date.
Manage assets from start to end
Streamline the full life cycle of your digital assets with automated custom workflows to accelerate every step, from safe storage, to security settings, transformation, approvals and publication. Oodrive Media automates content classification and even identifies expired rights, giving you the clear oversight you need to work fast.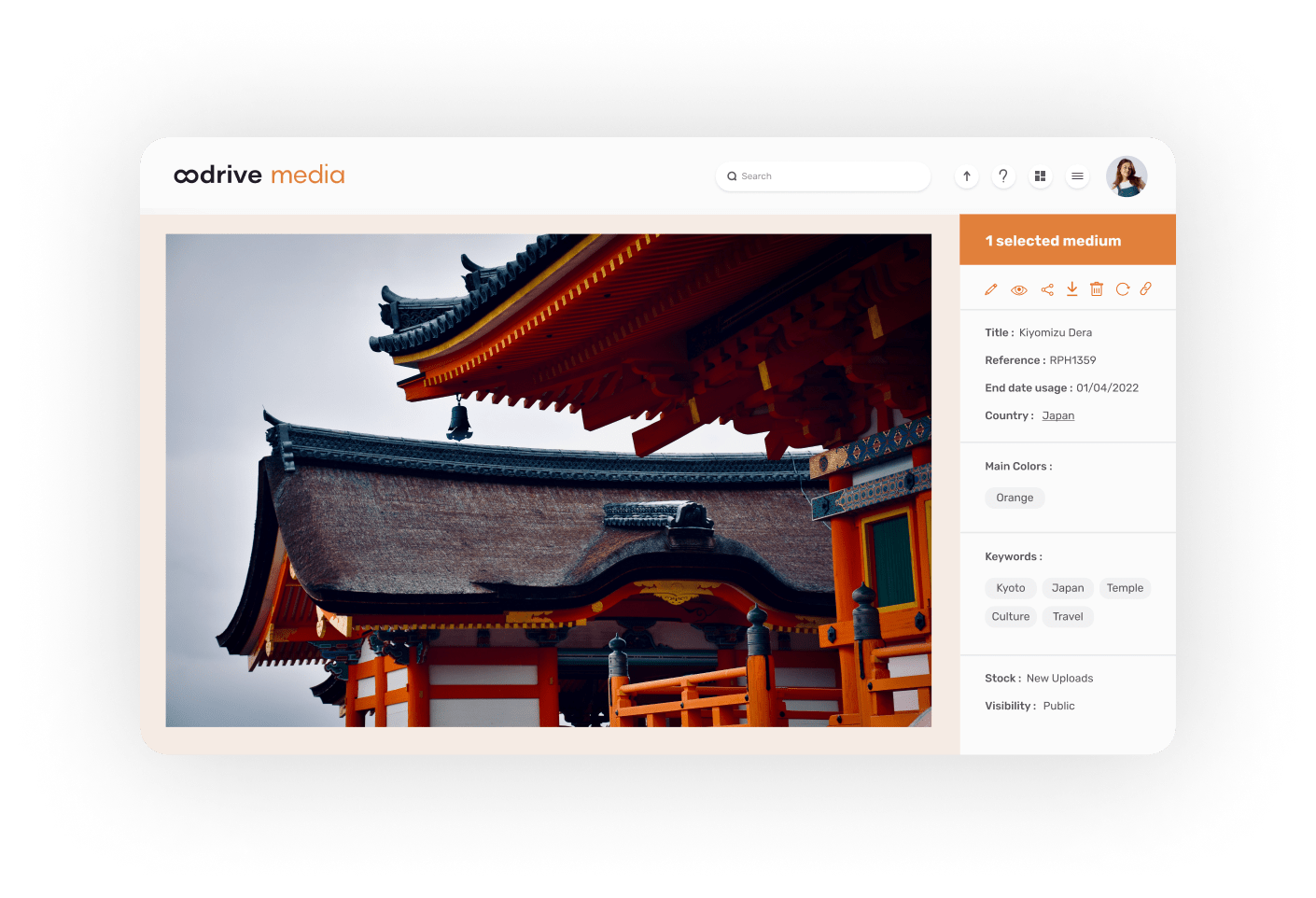 Ensure compliance
Track and enforce compliance with rules over licensed content as well as
your own brand guidelines, with digital watermarks and full audit trails.
Enforce embargoes, avoid penalties for contractual infringements, and save on creative budgets. Oodrive analytics even vet user-generated content for sentiment and brand safety.
Fast setup
and adoption
Create and deploy a solution that is fully tailored to your needs with Oodrive implementation services. From migration to workflows, UX customisation, training and support – we've got you covered.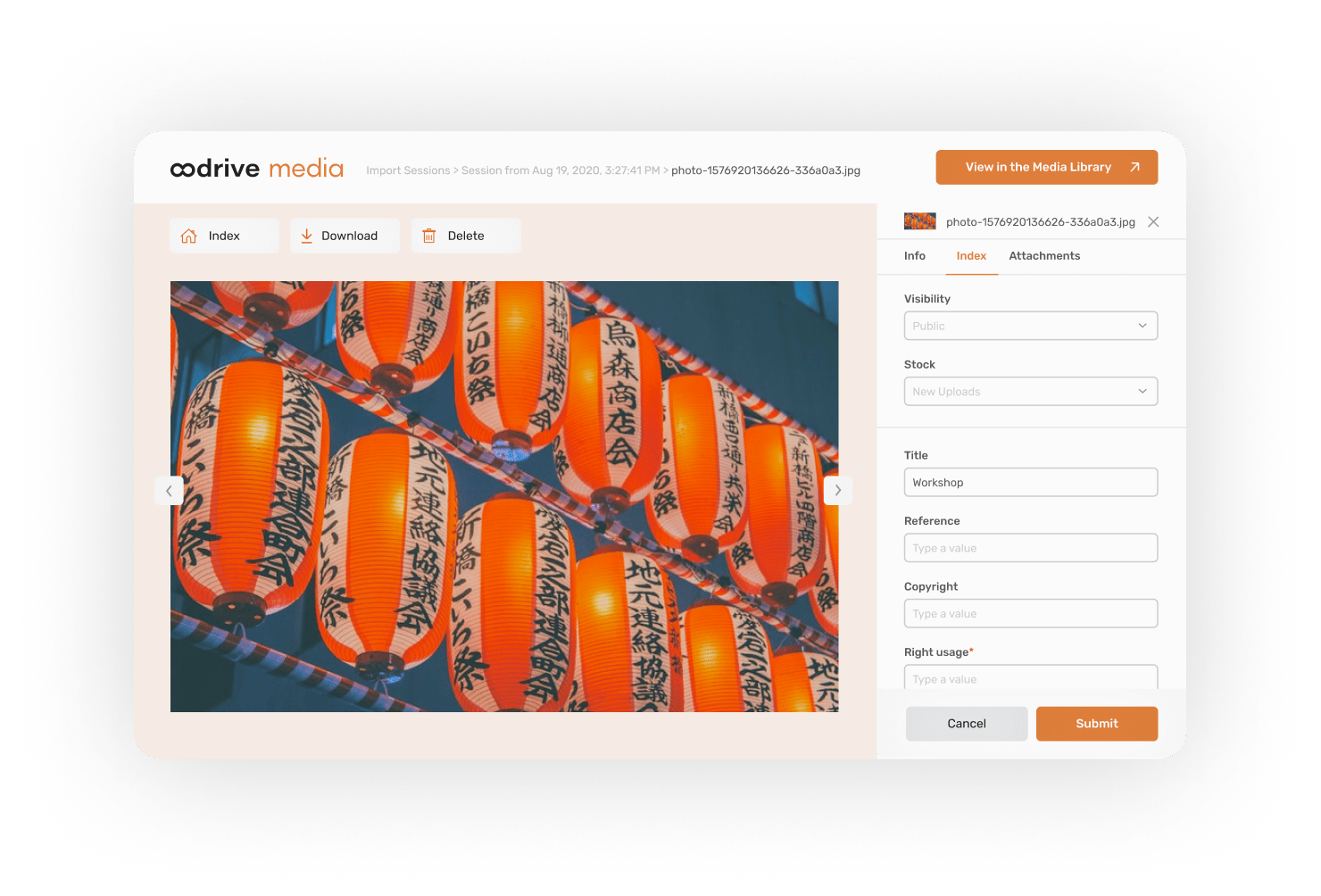 Protect your brand
Like all Oodrive products, Oodrive Media is secure by design.
Everything in your digital asset management system is stored safely on sovereign European infrastructure in the jurisdiction of your choice.
Learn about secure digital asset management, protecting media assets, and more with our FAQs.
Learn more about Oodrive Media
Teamwork begins with trust
Find out how your business can secure sensitive content, without slowing down work.