Infographics – Digital Asset Management
Keep all your data in one place. Define access rights and copyrights. Find the right file at the right time, etc. Find out what are the major benefits of a Digital Asset Management (DAM) solution.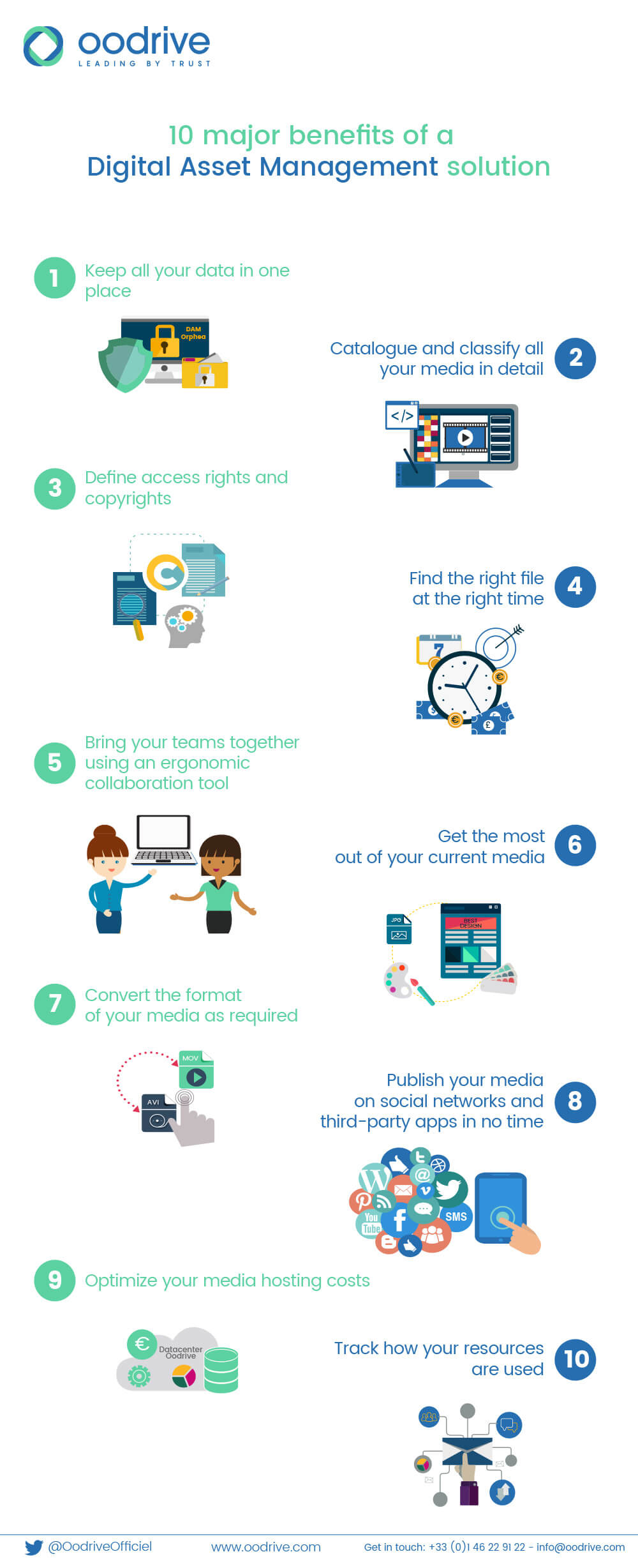 A DAM solution is your single go-to library for your digital assets: photos, videos, branding, e-learning, the list goes on.
Read more : Six reasons to adopt a Digital Asset Management plateform